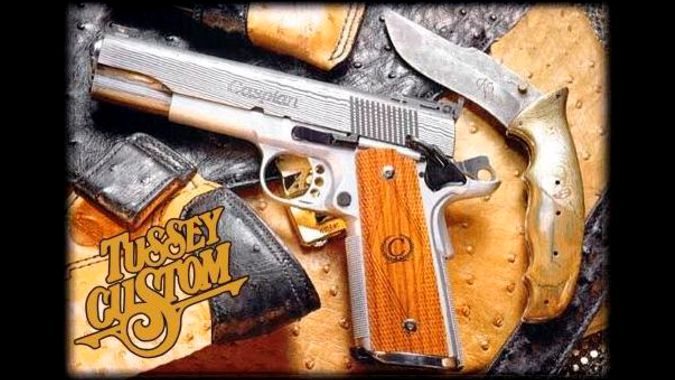 Terry Tussey is one of the finest gunsmiths in the country. Here are a few testimonials about his work.
… even Les Baers and Wilson CQBs 1911's feel like GI models next to one of Terry Tussey's creations. I've been longing for a good 1911, but it's hard now that I've tried out the top of the line stuff. The Damascus models are incredible …. ~ sssnake
I saw and got to play with the most recent gun Terry made for Steven Seagal. It is a Caspian based gun but the tricks Terry has done to it are beyond comprehension. I can only liken my experience with Terry to watching a great artist paint. ~ gvhlaw
Mr. Terry Tussey did indeed make all of the 1911s Steven Seagal used in his movies, along with some personal guns. He has been working on 1911s since 1979 and is highly regarded.